We offer as standard a full start-to-finish architectural service in which we will guide you through all the complex processes involved in getting your project built.
From understanding your needs at the very beginning, to handing you the keys right at the end, we will be there for you all the way through the process.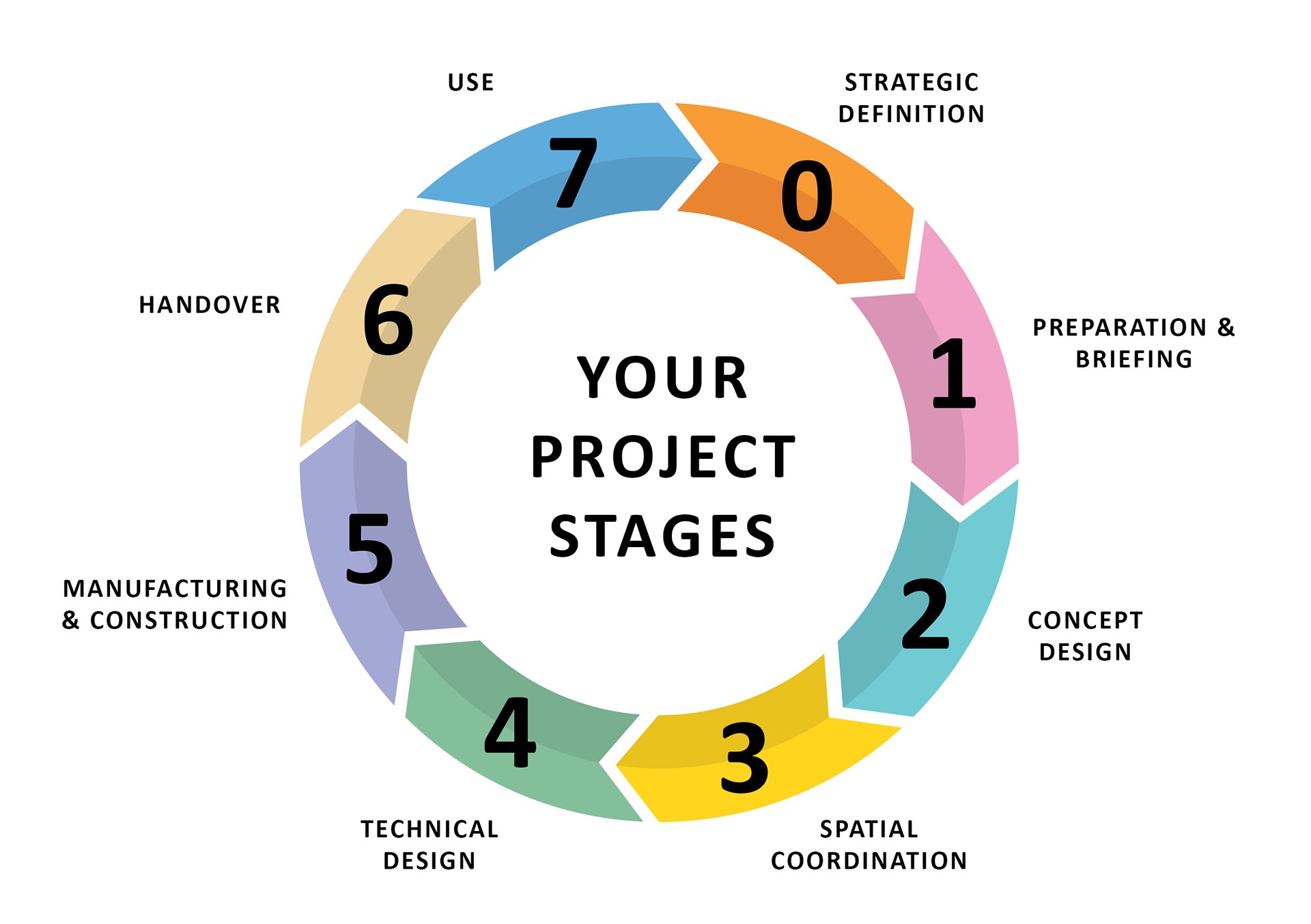 Every project is divided into the RIBA Plan of Work Stages 0-7, shown above.

A rough outline of what happens in these stages is shown in the table below.